gidday guys.
this is my 1989 HC 929 series 2. ive owned it for about six years now and just slowly bought and fitted things here and there to it in the mean time. like most people i bought this to be a practical cruiser and keep it relatively stock, but i really was kidding myself. lol.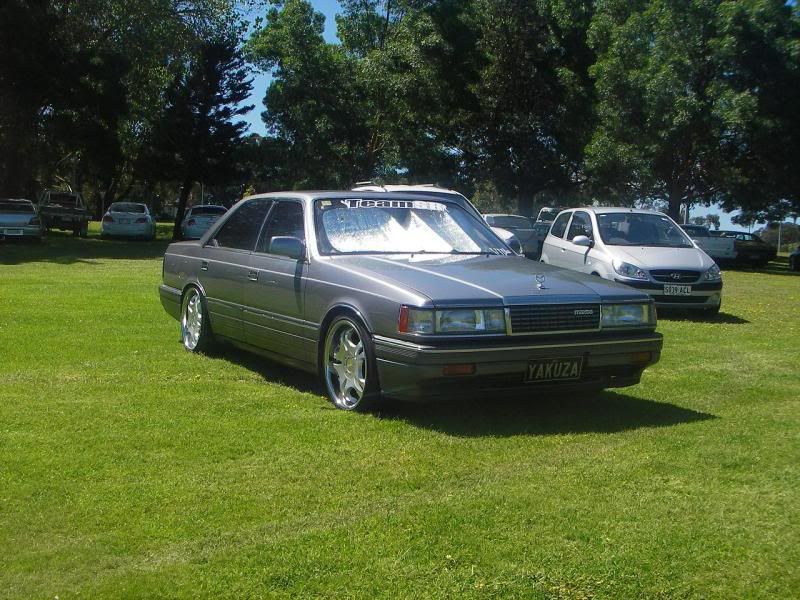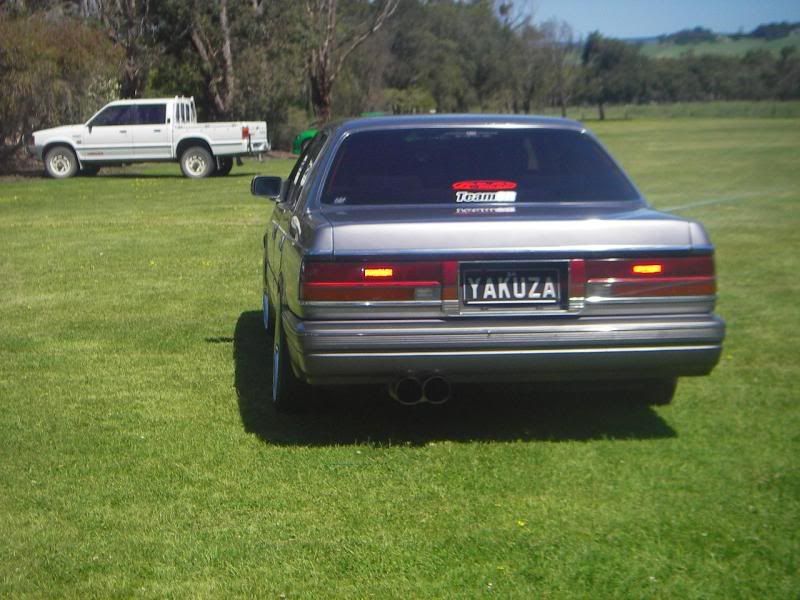 exterior mods:
-jap spec HCFS front bumper bar
-lowenhart ld-1 18X9 +45 wheels (30mm spacers rear & 10mm spacers front)
-Aurora 3 inch lowered springs.
-2.5" exhaust system with vip style rear muffler
- debadged & boot keyhole removed and filled.
-KDM front & rear Strut braces
-Ebay bonnet mascot
interior mods:
-Junction Produce fusa
-Alpine mp3 head unit
-Alpine V12 Mrd-m350 monoblock amp
-Alpine type R 12" sub
-Alpine type X 6.5" splits
-Alpine type S 6x9's
anyway i think thats about it. ive dont heaps more other things but they arent really as important or brag worthy.
my current plans are to address my wheel fitment as i think its still lacking a bit in achieving a half decent vip-style stance. im hoping to get a camber kit from the US to hopefully get rid of the very gay positive camber up front. if the camber is decent ill then switch the 30mm spacers that are on the rear and chuckl em up front and then get some 40mm ones to put on the back after a guard roll.
i'd also like to look into switching my suspension over to FC rx-7 coilovers to get the car just that little bit lower.