---
Global Moderator

Posts: 162
Joined: Wed Jun 17, 2009 11:09 pm
Make: mazda
Model: sentia
Year: 1997
Body Code: HE
Location: new zealand
i bought my suspension from that guy. def a trust worthy guy, he is also a local importer that im planning on using in near future
---
Global Moderator

Posts: 264
Joined: Tue Nov 03, 2009 10:22 pm
Make: Mazda
Model: 929
Year: 1988
Body Code: HC01
Location: Melbourne, Victoria, AU
Ahaaaaaah!
A handy contact to know then

Nice!
1988 MAZDA 929 HC SERIES 1 HARDTOP
CURRENTLY UNDER CONSTRUCTION
---
do the aussie hds grilllook different?" because thats how mine looks
---
Site Admin

Posts: 610
Joined: Thu Jun 18, 2009 11:09 am
Make: Mazda
Model: Luce
Year: 1988
Body Code: HCFS
Location: Melbourne, AU
Contact:
That is standard HD grill, MS-9 would have Ẽfini badge.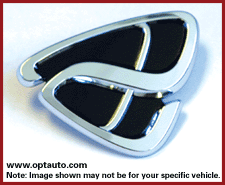 this grill just has the old Renault sport badge(that mazda nearly got sued for) and not the toilet bowl, but this was available on few 91 HDs in Australia.... i don't think there were any difference in MS-9
and the later toilet bowl badge
standard AU grill
---
oh alright...
---
Registered users

Posts: 28
Joined: Fri Jan 22, 2010 12:41 am
Make: mazda
Model: 929
Year: 1989
Body Code: hc
hahaha i never even noticed that old mazda symbol resembled a toilet. lol
---
---
Who is online
Users browsing this forum: No registered users and 1 guest